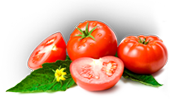 About Us
Great restaurant are a blend of sophisticated cooking, imaginative ideas and respect for ingredients
In a land far, far away, a very creative food craft student dreamt about creating a place filled with taste, hospitality & the happiness. Eager to get to work and full of ideas and redefine cuisines he started to conceptualize his dream and finally end his gastronomic journey@ Zafraan. It soon became a culinary landmark, known for its sophisticated, contemporary take on traditional multi cuisines and Snacks.
Following the principal of "Progress in civilization has been accompanied by progress in cookery", ZAFRAAN is continuing to deliver the promise of healthy, homely, hygienic and tasty cuisine available with in affordable prices.
At ZAFRAAN, we assure you warm, friendly and personalized service with a smile. A place to relax, whether just by yourself, or with family, friends or colleagues. At ZAFRAAN, each delicious meal- prepared with pride and served with care - is of high quality and yet very reasonable price. Come taste the life and see the difference!!
Our Team
The key of our taste are traditional chefs who has varied of gourmet experience to spice your food which you will remember for a long time.